Contacts:
37-39 Oxford Street, London, W1D 2DU ()
Found a typo? Select text and press
Ctrl+Enter
.
At the same location
Wow! 3 of us went to do the Da Vinci room after having completed the Game of Thrones themed room a week or so ago.

One of my favourite rooms, and it wasn't even one of the newer, modern rooms with electronic locks everywhere.

You start off in a small room, but your space slowly expands as you move through the wonderfully thought out puzzles. All the puzzles are logical, and many using fun and interesting mechanics that we found surprisingly enjoyable.

We are an experienced group, so managed to escape with 16 minutes to spare and no clues, hints or nudges... but that is not to say it is easy or boring. All 3 of us had a fantastic time, and we're discussing it for some time afterwards.

I wish they had more rooms, because their other was great as well. I would rate Game of Thrones a 4.5/5 and Da Vinci a 5.

Jana was our host, and although we didn't give her any chance to help us with clues, she was friendly, bubbly and attentive. 5 star service. The gentleman from the previous week - whose name I can't recall unfortunately - was similarly welcoming.

We were even given an Escape Board Game on completion which was a wonderful surprise. (You can see it in the image.) Thank you!

I have 1 complaint. Build more rooms to explore, damn it!

Jazz
Read all reviews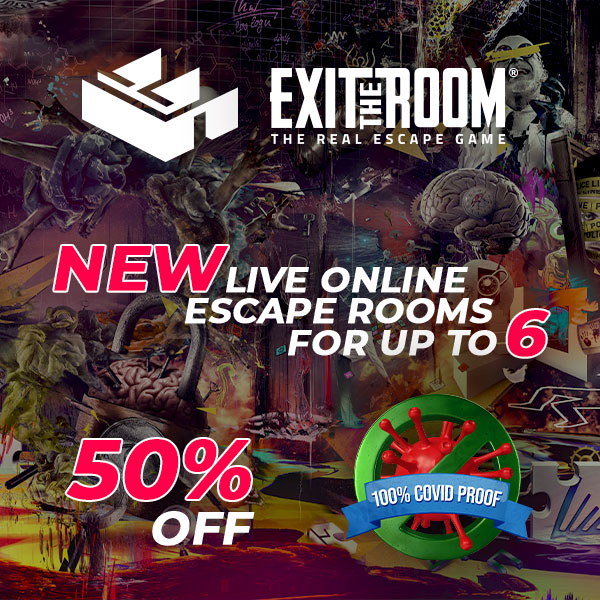 Description:
An ancient legend states that Leonardo Da Vinci was searching for the secret of eternal life. Some dare to say he actually found it… Evil forces are working on finding the Holy Grail and are only 60 minutes away from it. Can you get there before them?